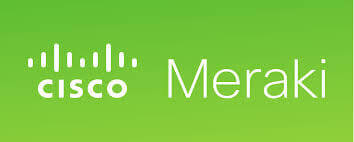 CISCO NAMED A MAJOR PLAYER BY IDC MARKETSCAPE!
Cisco recognized in IDC's Worldwide Enterprise Mobility Management Software Vendor Assessment
This year marks the second year in a row that Cisco has been named a "Major Player" in the IDC Worldwide Enterprise Mobility Management Software Vendor Assessment (doc #US43294018, July 2018)!  Cisco was recognized in this report for the Systems Manager product. As endpoint management evolves in the market, we've seen customers look to Systems Manager to solve a diverse set of IT needs, including pushing apps and software to end devices, keeping devices up to date, locating and recovering devices that go missing, and remotely provisioning and monitoring access to organizational networks. This year, Systems Manager completed a variety of development initiatives including Cisco Security Connector integrations, the Chrome OS Enterprise support launch, new Apple features, full Android Enterprise support, and further Cisco on-premises and Meraki network integrations. Systems Manager also allows customers to leverage unique, native integrations with Cisco Meraki wireless, switching, and security solutions. Providing an end-to-end management experience for our customers is a top priority at Meraki, and are thrilled to see this concept of single pane of glass integration resonating. Systems Manager's strong focus on automation and dynamic network policy enforcement is demonstrated by the Systems Manager Sentry suite of features. Systems Manager Sentry features are designed to share intelligence with Cisco Meraki network and security products to allow IT teams to automate decisions about network and data access depending on the state of a given device, including installed software, security policies, location, and more. Device onboarding, settings assignment, application management, and network access are just some IT responsibilities that can be simplified, automated, and dynamically updated with Systems Manager. Join us for full tour of Systems Manager features and functionality, including a live demo in the Meraki dashboard by signing up for an upcoming webinar!
More Cisco News Posts
Check out the new Cisco Meraki MS130, MS130R, and Catalyst Meraki 9300 switches

Read now

Cisco Meraki's ecosystem tech partners took center stage at HIMSS 2023 , where customers, partners, and other vendors were all abuzz about the latest tech innovations. From patient engagement and data-driven workflows to operational transformation and industry-leading security, our tech...

Read now

Introducing the Meraki MG51 and MG51E for 5G fixed wireless access Customers are asking for new ways to interact with the products and services they use, the organizations they rely on, and the brands they love. Businesses are responding by...

Read now